Elevate Your Luxury Vacation Home Experience with Whistler's Premier Property Management Company
Posted on Wed August 23, 2023.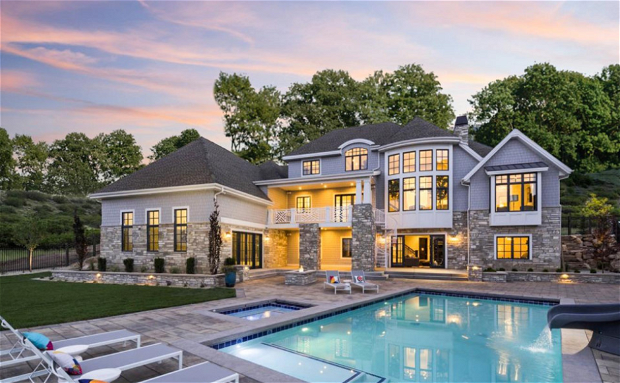 When it comes to owning a luxury vacation home in the picturesque wonderland of Whistler, ensuring its impeccable management is crucial to guarantee an unforgettable experience for both owners and guests. This is where Elevate Real Estate Management steps in as the unrivalled choice for discerning homeowners. With a reputation built on excellence, attention to detail, and a passion for delivering remarkable service, Elevate sets the gold standard for property management in Whistler, British Columbia.
Elevate Real Estate Management: Redefining Luxury Property Management
Elevate Real Estate Management isn't just a property management company; it's a team of dedicated professionals who understand the unique demands of managing luxury vacation homes in one of the world's most sought-after destinations. Here's why choosing Elevate is a decision that promises to elevate your property ownership experience:
Whistler Mountain Resort, Photo Credit: Tourism Whistler/Justa Jeskova
1. Local Expertise: Whistler isn't just a location; it's a lifestyle. Elevate's team possesses an intimate understanding of the local market, trends, and the distinctive preferences of the high-end clientele that frequent the area. This knowledge ensures that your property is marketed, managed, and maintained in a way that resonates with the desires of luxury travellers.
2. Impeccable Attention to Detail: Elevate prides itself on leaving no stone unturned when it comes to maintaining your property to the highest standards. From regular maintenance checks to pre-arrival preparations, every detail is meticulously handled. This unwavering commitment to perfection guarantees that your Whistler vacation home is always in pristine condition, ready to welcome guests at a moment's notice.
3. Tailored Marketing Strategies: The art of attracting the right guests requires a strategic approach. Elevate's marketing strategies are tailored to highlight the unique features of your Whistler property. Professional photography, enticing descriptions, and targeted promotional efforts ensure that your vacation home garners the attention it deserves in a competitive market.
Luxury Vacation Rentals | Property Management
4. Seamless Guest Experience: Elevate understands that a memorable guest experience is a cornerstone of successful vacation home rentals in Whistler. From the moment guests inquire about your property to the day they depart, Elevate's concierge services, personalized check-ins, and 24/7 guest support create a seamless and unforgettable stay, fostering positive reviews and repeat bookings.
5. Transparent Financial Management: Owning a luxury vacation property should be rewarding, both personally and financially. Elevate's transparent financial reporting keeps you informed about occupancy rates, rental income, and expenses, ensuring you have a clear understanding of your property's performance and the returns on your investment.
6. Environmental Stewardship: Elevate is committed to the sustainability of Whistler's natural beauty. The company integrates eco-friendly practices into property management, contributing to the preservation of the destination's charm for generations to come. This commitment not only appeals to environmentally conscious travellers but also aligns with the values of many luxury property owners.
Premium Vacation Rental Management Whistler
Elevate Your Whistler Experience
Choosing Elevate Real Estate Management isn't just about entrusting your luxury vacation home to a property management company; it's about elevating your entire Whistler experience. With a deep-rooted passion for excellence, a commitment to personalized service, and a track record of exceeding expectations, Elevate sets itself apart as the ultimate partner for making the most of your investment property. Experience the pinnacle of property management – choose Elevate and elevate your Whistler journey today.