Whistler's Finest: Elevate's Expert Property Management Services Unveiled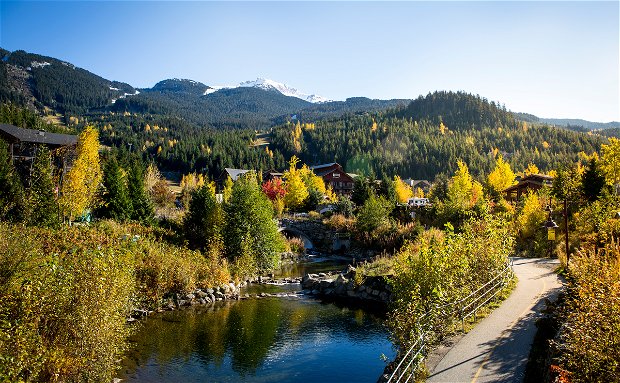 Toursim Whistler / Justa Jeskova
Nestled in the heart of the breathtaking landscapes of Whistler, a destination renowned for its unparalleled beauty and world-class amenities, lies a hub of properties that define luxury and comfort. Whether it's a charming chalet tucked away in the mountains or a modern, chic condo in the village, managing these properties to their highest standards is an art and a necessity.
Elevate's Property Management Services is a premier service catering to the unique needs of Whistler's homeowners. Elevate's unwavering commitment to excellence has set a new standard in Whistler property management, delivering a seamless and sophisticated experience for homeowners and guests alike.
The Essence of Whistler Living: Whistler is more than just a destination; it's a lifestyle. It's where nature's grandeur meets urban sophistication, where adventure thrives in all seasons, and where the allure of the mountains beckons residents and visitors alike. The properties here aren't just buildings; they're sanctuaries, reflecting the unique essence of this vibrant community.
Elevate Property Management a Cut Above the Rest: In a landscape where property management is more than a service—it's an experience—Elevate stands out for its dedication to precision, care, and a personalized touch. The team at Elevate understands the distinctive demands of Whistler's homeowners. Whether it's overseeing property maintenance, managing guest relations, or optimizing rental income, Elevate's approach is as meticulous as it is innovative.
Services Tailored to Perfection: What sets Elevate apart is its comprehensive suite of services. From the meticulous handling of property maintenance to strategic marketing and guest services, Elevate's range of offerings caters to every aspect of property management. The team's expertise ensures that each property receives tailored attention, guaranteeing the highest standards of care and presentation. This tailored approach, coupled with advanced technology, results in optimal rental income and guest satisfaction.
A Tech-Savvy Approach: Elevate isn't just about hands-on management; it's also at the forefront of innovation. With a tech-savvy approach, the company utilizes cutting-edge tools for property monitoring, guest communication, and market analysis. Homeowners benefit from real-time insights, enabling informed decision-making and maximizing their property's potential.
A Commitment to Excellence: At Elevate, the commitment to excellence doesn't end with service; it extends to sustainability and community. The company incorporates eco-friendly practices and promotes community engagement, contributing to the preservation of Whistler's natural beauty and local culture.
The Elevate Experience: Homeowners partnering with Elevate don't just receive a management service; they become part of an experience. It's an experience that prioritizes quality, reliability, and a personal touch, ensuring that every property under their care shines and every guest experience exceeds expectations.
Elevate Property Management stands as a beacon of distinction in Whistler's property management landscape. With a dedication to excellence, a tailored approach, and a fusion of technology and personal care, Elevate embodies the essence of the Whistler lifestyle. As Whistler continues to captivate residents and visitors with its allure, Elevate ensures that each property reflects the magnificence of this exceptional destination. In partnership with Elevate, Whistler's homeowners can rest assured that their properties are not just managed but meticulously curated to stand as the finest in this extraordinary locale.