Efficiency Unleashed: How Elevate Transforms Front Desk Operations in Whistler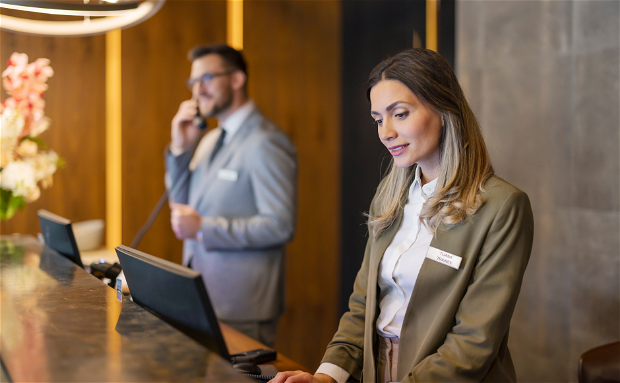 Nestled in the heart of the breathtaking Whistler Mountain Resort, hospitality is not just a service—it's an experience. Elevate, our revolutionary front desk management services have redefined hospitality, seamlessly blending technology with personalized service to create an unforgettable stay for every guest. In this blog post, we will delve into the specific features of Elevate that contribute to streamlining front desk operations in the enchanting setting of Whistler.
A Warm Welcome
First impressions matter, and Elevate ensures that every guest is welcomed with an inviting smile and personalized greeting, setting the perfect tone for a truly memorable stay. Our dedicated team takes pride in ensuring that every arrival is not just a check-in but a warm embrace, creating a genuine connection from the moment guests step through the door. This commitment to a heartfelt welcome goes beyond the ordinary, making each visitor feel not just like a guest but a cherished part of our Whistler hospitality family.
Seamless Check-in/Check-out
Long queues at the front desk are a thing of the past. Elevate streamlines the check-in and check-out process, allowing guests to spend more time enjoying the resort and less time waiting in line. Guests can effortlessly complete necessary formalities with our user-friendly process, ensuring a swift and hassle-free arrival and departure.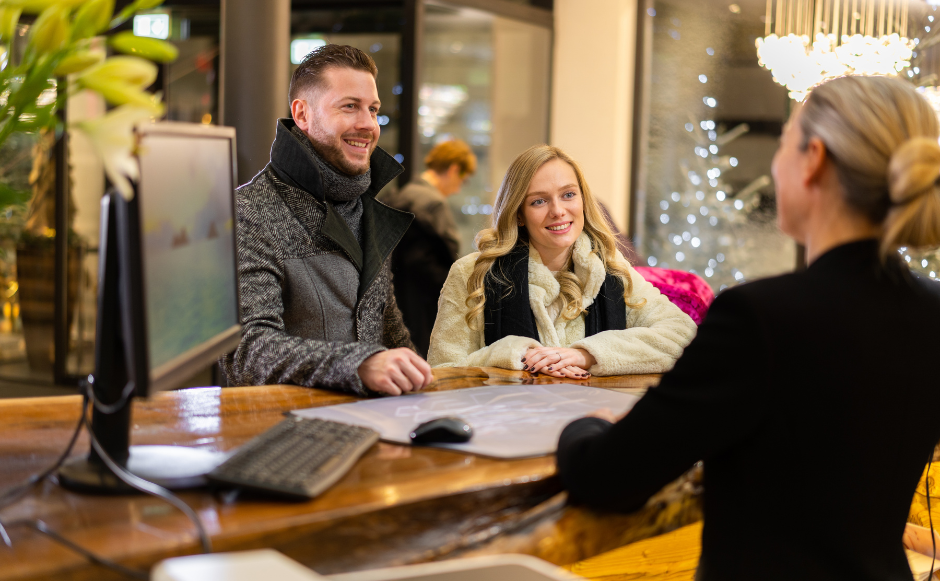 Central Reservation System
Elevate's Central Reservation System is the backbone of efficient front desk operations. It seamlessly integrates room bookings, amenity reservations, and guest preferences, providing a comprehensive overview for the staff. This centralized approach ensures that every facet of a guest's stay is seamlessly coordinated.
24/7 Availability
Hospitality knows no bounds, and neither does Elevate. With 24/7 availability, our team ensures that guests can access assistance and information whenever they need it. Whether it's a late-night check-in or an early-morning query, Elevate is there to provide a helping hand.
Daily Property Checks
Maintaining the pristine beauty of Whistler is a priority, and Elevate aids in daily property checks. Our dedicated team ensures that every inch of the property is inspected regularly, addressing any issues promptly and maintaining the highest standards of cleanliness and safety.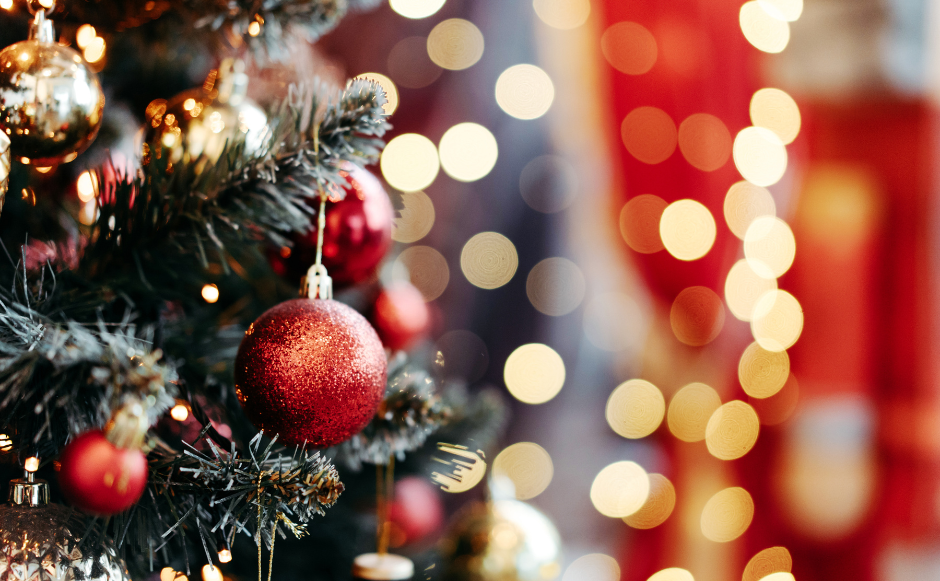 Tasteful Seasonal Decor
Embracing the unique beauty of every season is a celebration we hold dear, and our Elevate team takes great pride in going above and beyond to craft a welcoming ambiance that mirrors the charm of each time of the year. As you enter our lobby, you'll encounter meticulously chosen decor, artfully curated to encapsulate the essence of Whistler's allure in every season. Whether it's the comforting warmth of autumnal hues or the infectious festive cheer of winter, our seasonal decor consistently sets the stage for an immersive and delightful experience, making each visit a truly memorable journey through the changing landscapes of Whistler's natural beauty.
Branded Staff Uniforms
Consistency is key to building a strong brand. Elevate ensures that your brand voice is cohesive, from staff uniforms to communication with guests. This creates a unified and memorable experience that resonates with visitors.
Local Tips, Activities, and Dining Reservations
In the realm of Whistler expertise, our knowledgeable team elevates the concept of "Live like a local" by seamlessly incorporating insider tips, activity recommendations, and reservation services. Elevate transforms the traditional front desk into a personalized concierge service, ensuring that guests not only receive a warm welcome but also gain access to the insider knowledge that makes their stay truly exceptional. From hidden gems to must-try dining experiences, our commitment to curating personalized suggestions allows guests to make the most of their time in Whistler, forging memories that linger for a lifetime.
Welcome Packs with Local Activity Discount Cards
Through Elevate's local partnerships supporting Whistler businesses, we offer exclusive discounts to guests, enhancing their stay's value and encouraging return visits. Every guest enjoys a curated welcome pack showcasing our commitment to enriching their experience. Elevate includes local activity discount cards, providing exclusive savings on nearby attractions, making their stay memorable and enticing them to revisit.
Unit Staging for Special Occasions
Celebrating a special occasion? Elevate ensures that units are staged to perfection, creating a memorable backdrop for anniversaries, birthdays, and other milestone moments.
Security Checks and Enforcing Strata Property Rules
Elevate goes beyond hospitality, prioritizing the safety and well-being of guests through security checks and the enforcement of strata property rules. This commitment to safety enhances the overall guest experience.
Offering a Selection of Items for Guest Use
Elevate enhances the guest experience by offering a selection of items for use during their stay, from picnic baskets for outdoor adventures to toboggans for winter fun. These thoughtful additions ensure guests have everything they need to maximize their Whistler getaway.

Elevate Isn't Just a Front Desk Service
It's the key to transforming ordinary stays into extraordinary experiences. By seamlessly blending technology with a personal touch, we redefine front desk operations in Whistler, setting a new standard for hospitality. Elevate's unwavering commitment is clear: to elevate your property management and hospitality in Whistler. Our boutique front desk services, anchored in fairness and transparency, enhance both Owner and guest experiences, solidifying your property's stellar reputation.
Ready to forge efficient solutions, unify your brand, and create unforgettable experiences? Enquire now about our Elevate Front Desk services and take the first step towards a new era of excellence.