Elevate Your Whistler Vacation Rental Management Experience with All-Inclusive Services
Posted on Wed July 26, 2023.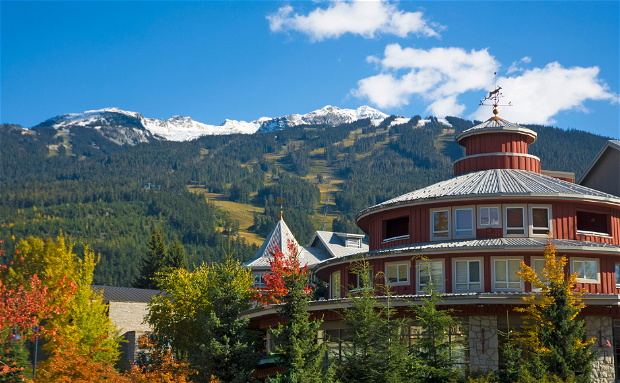 Nestled amidst the breathtaking beauty of British Columbia, Whistler is a world-renowned destination that beckons adventure seekers and nature enthusiasts alike. As the allure of this mountain paradise continues to captivate travellers, the demand for exceptional vacation rental experiences grows. To maximize your property's potential and elevate your Whistler vacation rental management to new heights, look no further than Elevate – your trusted partner in all-inclusive vacation rental services.
Unravelling the All-Inclusive Advantage
When it comes to managing your Whistler vacation rental, finding the right balance between convenience and efficiency is crucial. Elevate's all-inclusive services provide a comprehensive solution, covering every aspect of vacation rental management. From marketing and bookings to housekeeping and guest communication, let us handle it all while you reap the rewards.
Tailored Marketing Strategies
In a competitive market like Whistler, a well-executed marketing strategy is vital to attract potential guests. Elevate's team of seasoned marketing experts will showcase your property through captivating listings, striking photography, and search engine optimization (SEO) techniques to ensure maximum visibility on popular rental platforms.
Whistler Mountain Resort | Vacation Rental Management
Optimized Booking Management
Say goodbye to the hassle of managing bookings and reservations. With Elevate's cutting-edge booking management system, you can effortlessly keep track of reservations, availability, and pricing. Whether it's peak season or a quiet retreat, rest assured that your Whistler property is optimized for maximum occupancy and revenue.
Top-Notch Guest Communication
At Elevate, we understand the importance of guest satisfaction. Our 24/7 professional guest communication service ensures that guests' inquiries are promptly addressed, providing a personalized experience that leaves a lasting impression on every Whistler Guest.
Whistler Vacation Rental Management | Elevate Real Estate Management
Streamlined Housekeeping and Maintenance
Maintaining your Whistler property at its best is no small feat. Elevate's expert housekeeping and maintenance team works diligently to ensure that your vacation rental is always guest-ready. From regular cleaning to quick repairs, we keep your Whistler property in pristine condition.
Dynamic Pricing Strategies
Navigating pricing fluctuations can be overwhelming, but with Elevate's dynamic pricing strategies, you can stay ahead of the curve. Our data-driven approach adapts to market trends, optimizing rates to maximize revenue while remaining competitive.
Transparent Financial Reporting
Elevate values transparency, which is why we provide detailed financial reports to keep you informed about your rental's performance. Track your income, expenses, and bookings with ease, empowering you to make informed decisions for your investment.
Whistler Family Getaway | Tourism Whistler/Justa Jeskova
Whistler's beauty and allure continue to attract travellers from around the world, making it a prime destination for vacation rental investments. By entrusting your property to Elevate's all-inclusive vacation rental management services, you can rest assured that your investment is in capable hands. From marketing and bookings to housekeeping and maintenance, we take care of everything while you enjoy the benefits of a stress-free, lucrative rental income. Elevate your Whistler vacation rental management experience today and unlock the full potential of your property.